split mechanicla seal feature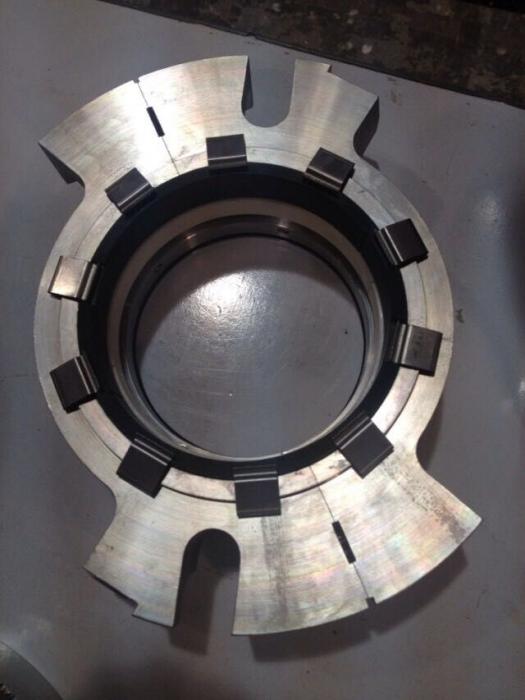 The feature of the split mechanical seal is that the mechanical seal can be replaced without removing the pump; as long as the surface roughness and straightness of the main sealing surface can meet the requirements, as long as the material has good wear resistance, the mechanical seal can achieve a small amount of leakage. Even the naked eye can't see the leak.
In order to ensure that the sealing faces are parallel during disassembly and assembly, the parts are made into a split mechanical seal of the block, which can be made into a circumferentially split or multi-valve ring with a spring. The sealed gland, moving ring, moving ring seat, static ring and auxiliary sealing ring are all made into a seamed split ring and an open sealing ring. The ends of the open seal ring are made of ball and socket docking. This seal is easy to install, fast, and reduces downtime. As with the soft-filled packing, it can be quickly disassembled without disassembling the pump or coupling.
However, there are still problems with the long-term use, re-use and sealing of the seal ring.